histokarting 2012
SimpleViewer requires Macromedia Flash.
Get Macromedia Flash.
If you have Flash installed,
click to view gallery
.
Photo Gallery from Histokarting Event in Strijen Netherlands.
Marcus driving the All-Kart from 1978 with around 30 HP. Class: Youngtimer.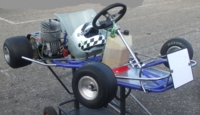 Thank you to "De Paauw Kartracing" to make that event happened to us!
Photo credit:
Pic 1 to 15: Private
Pic 16 to 20:
kartpix
Pic 21 to 58: De Paauw Kartracing
To see the video of the Histokarting Event, please click:
to the video
Please
press
to come back!